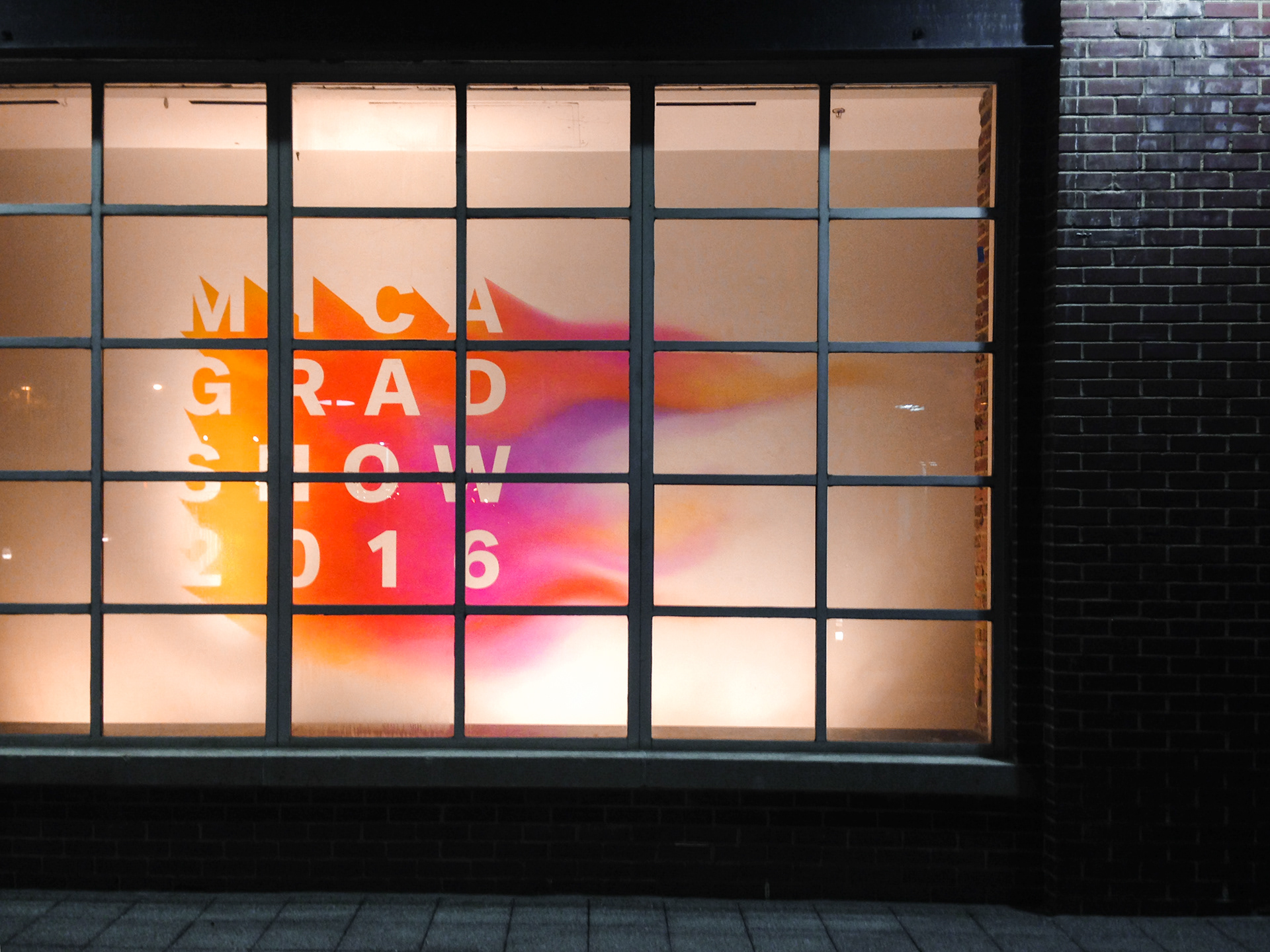 For the MICA Grad Show 2016 identity, we derive inspiration from

'Hippie Modernism

'.  During the key hippie movement, many artists, architects, and designers individually and collectively began a search for a new kind technological, ecological and political utopia, and with it offered a critique of the existing society. Today, we see a resurgence of this culture in the art and design community. Inspired by this art and design movement, we devised a dynamic identity for our Graduate Community. We celebrate the ephemeral, organic, liquid qualities that behave as a counterpoint to the grided typographic lock up and serve to remind us that art and design is at its core a visceral human endeavor. Thanks to

Kristian Bjonard, Erin Jakowski, Morgan Kempthorn, Gwen Keathley,
Catherine O'Connell and Marcus Civin

for making this project happen. The airbrushed wall signage is by

Taha Heydari

. 
Special thanks to our mentor:

Jennifer Cole Phillips | 
www.micagradshow.com